Wildlife Observation Center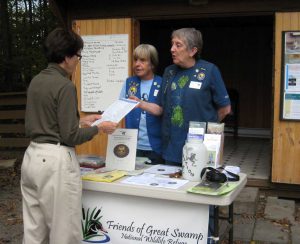 Enjoy the 1.2 miles of trails at the Wildlife Observation Center, where you can get a close-up view of an exciting array of wildlife including frogs, snakes, turtles, mammals, and birds as you walk right over the swamp on boardwalk trails. There are three observation blinds where you can view wildlife. Read more about wildlife management in the refuge and download lists of observed wildlife here.
The Wildlife Observation Center is open from sunrise to sunset daily. During spring and fall migration season, the information center is staffed by volunteers. Rest room facilities are available. No pets or picnicking are allowed.
Become a Junior Refuge Manager!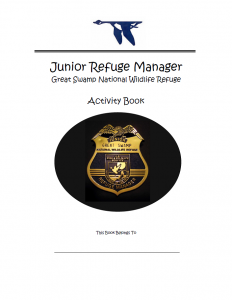 Becoming a Junior Refuge Manager is a great way to learn about the wildlife and habitats at Great Swamp National Wildlife Refuge and it will improve your skills in observing nature. The program is suitable for children ages 5 to 13 and requires at least two visits to the Refuge. Stop by the Helen C. Fenske Visitor Center and ask for a copy of the Junior Refuge Manager Activity Book and begin the journey. The book has several pages of questions about turtles, snakes, frogs, birds, trees, and invertebrates with space to draw pictures of what's been observed. Ask the volunteers at the Visitor Center or at the Wildlife Observation Center to provide assistance and to certify completed pages.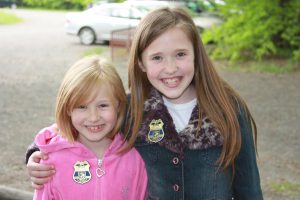 When the entire book has been completed, a refuge volunteer or a refuge employee will award a certificate and an official Junior Refuge Manager badge! Wear your Junior Refuge Manager badge proudly — you earned it! Great for individuals, families, girl scouts and boy scouts, and home-schooled groups.
Pick up a copy of the book at the Helen C. Fenske Visitor Center, seasonally at the Wildlife Observation Center, or download a copy here. Get started today!