Saving the Great Swamp Documentary Debuts Primetime on NJTV
In December 1959, the powerful Port of New York Authority announced plans to build a 10,000 acre jetport right here in the Great Swamp. If you have visited the Great Swamp National Wildlife Refuge, then you know the Port Authority was not successful, but that was due to a grassroots movement that is a model for citizen action today.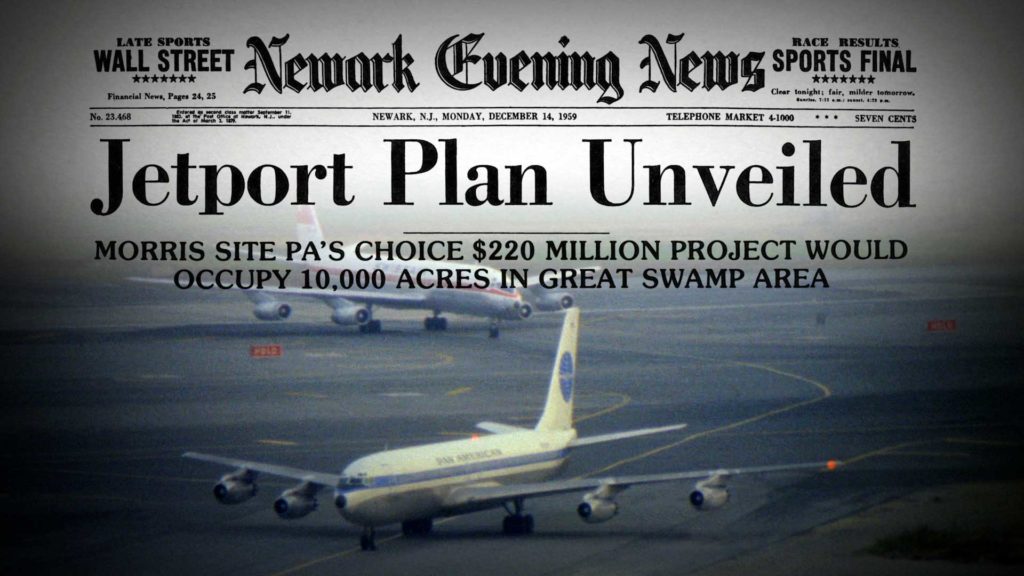 Saving the Great Swamp: Battle to Defeat the Jetport is a new one-hour documentary which will have its broadcast premiere on NJTV on November 15, 2017 at 8:00 pm. The film, produced by award-winning filmmaker Scott Morris and co-produced by Larry Fast, documents the story of the fight to save the Great Swamp. Local citizens banded together to stop the Port Authority's jetport plans. They galvanized area residents and focused national public attention on the battle. They wrote letters, presented public programs, lobbied legislators and Congress, and raised a million dollars to purchase nearly 3,000 acres, which was donated to the U.S. Department of the Interior to become the nucleus of Great Swamp National Wildlife Refuge. The film brings the story of this epic battle to life. It includes in-depth interviews with residents, historians, and officials (including Bill Koch, retired Refuge Manager), as well as fascinating historic film footage and old photographs, complemented by high-end cinematography of Great Swamp National Wildlife Refuge today.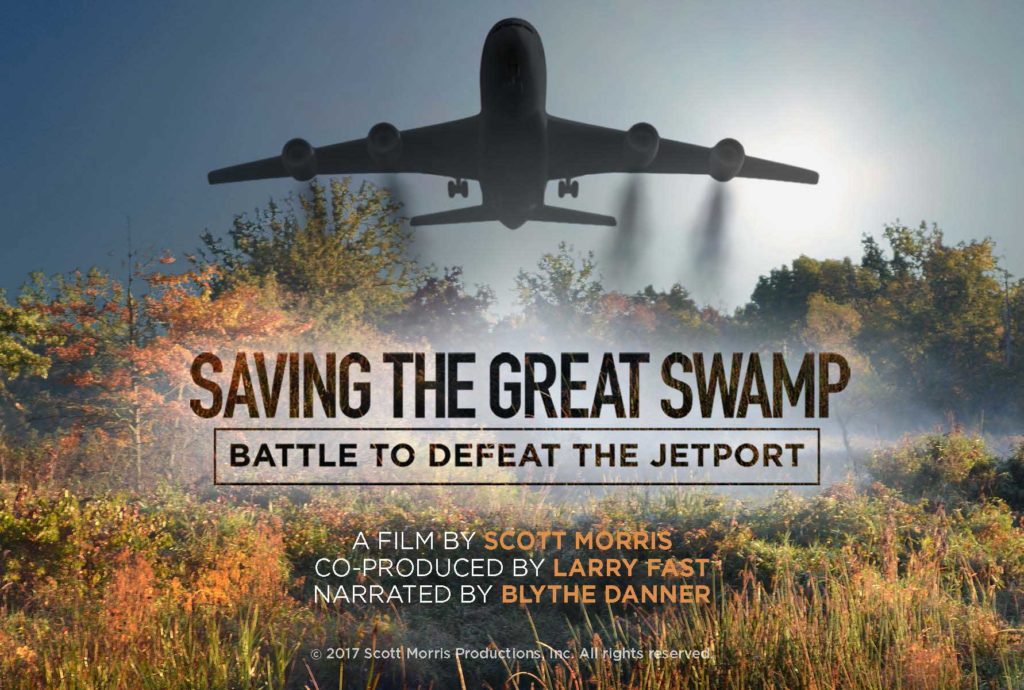 This is a story that deserves to be told over and over again. There are lessons from that struggle that are relevant today as we face new threats to our public lands from many directions.
The Friends of Great Swamp NWR anticipate having copies of the DVD for sale later this fall and, thanks to a generous donation from Producer Scott Morris, we are selling the full-size poster publicizing the film for $10.00. Visit the Friends Nature Shop in the Helen C. Fenske Visitor Center.
Saving the Great Swamp: Battle to Defeat the Jetport
Wednesday, November 15, 2017, NJTV, 8 pm
Produced and Directed by Scott Morris, Co-produced by Larry Fast, Narrated by Blythe Danner.
Winner Best Documentary, New Jersey Film Festival, Fall 2017.
Find more information at: www.savingthegreatswamp.com.