Welcome to the Friends of Great Swamp NWR Website
Our independent, non-profit organization is committed to protecting and supporting Great Swamp National Wildlife Refuge. The 8,000 acre Refuge, located in Morris County, New Jersey, provides excellent recreational opportunities for visitors as well as protecting valuable habitat for wildlife. Look here for upcoming events, things to do, and ways you can help.


Recent Bird Sightings
Click on the Great Swamp NWR link in the top right corner below to go to the eBird website. There you can look at the data in more detail.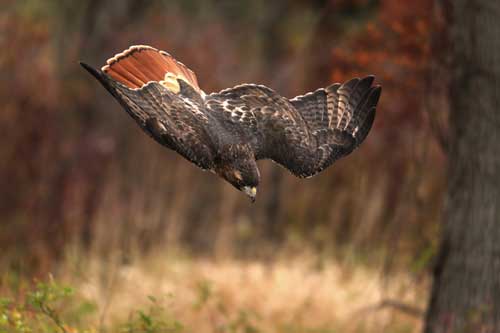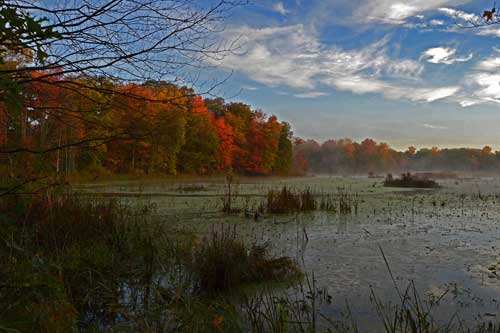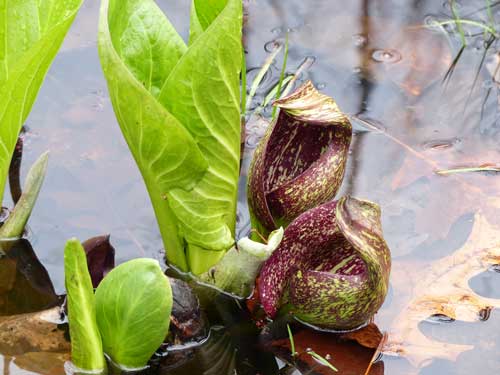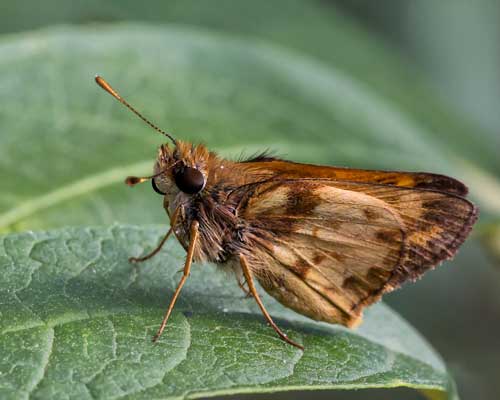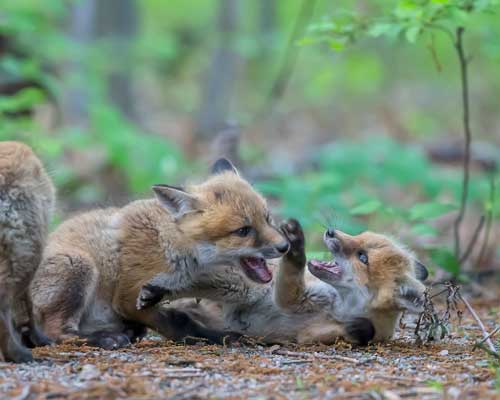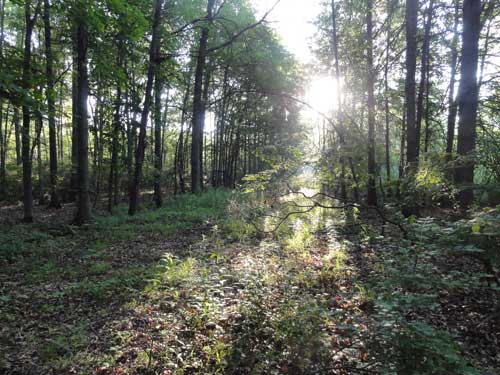 See more photos on the
Great Swamp NWR Flickr page.
On a cold winter day in the swamp, when the ground is covered with snow, you might notice something unusual at your feet. Near the base of a tree are hundreds of small black specs that appear to be scattered dirt or soot. But a closer look reveals that these specs are moving around, and occasionally leaping high into the air. This is a cluster of "Snow Fleas," one of the few insects that remain active year round. Their small size and dark coloration, however, make them difficult to see unless they are grazing on a snowy surface.
In fact, they are not fleas at all. Not even true insects. More properly known as Springtails, these little creatures belong to a separate class of arthropods. Like insects, they have six legs and segmented bodies. But they also sport a small, spring-like appendage in their tails with which they can launch themselves nearly 100 times the length of their body. This creates the appearance of leaping like a flea, hence the name. Unlike fleas, they are not parasites nor do they bite. Instead, they survive by "recycling" dead and decaying organic matter in their environment.
Springtails can survive cold temperatures because their bodies contain a glycine-rich protein that acts as an organic anti-freeze. Medical researchers believe that a synthetic form of this protein could be used to prevent the formation of ice crystals in transplant organs. This would allow storage and transport at lower temperatures, thereby extending the amount of time they remain viable outside the body. What's more, this same property could one day lead to the production of better ice cream.
— Peter Lebovitz