Volunteers are Important
Do you enjoy the Great Swamp National Wildlife Refuge? Do you like meeting new people, being outdoors, having fun? Well…the Friends of Great Swamp and the Great Swamp National Wildlife Refuge invite you to join our volunteer team.
Why volunteer?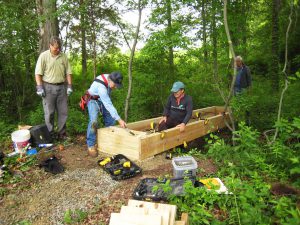 Volunteers play a vital role in helping the U.S. Fish & Wildlife Service fulfill its mission of conserving, protecting and enhancing America's fish and wildlife and their habitats.
In fiscal year 2014, 189 volunteers donated 13,550 hours to the Great Swamp National Wildlife Refuge, significantly expanding educational and visitor service programs, improving habitat, and providing invaluable assistance to the refuge staff.
About Volunteering
How much of my time is required?
The amount of time you volunteer is up to you. You may volunteer on a regular basis for a few hours a week or month, help out during spring and fall migration seasons, or at a special event.
Who may volunteer?
No special skills are needed to be a refuge volunteer. While there is no age limit, anyone under 18 must have written parental approval. Anyone 16 or younger must be accompanied by an adult.
Is there volunteer training?
The Friends conduct volunteer training sessions throughout the year. There is on–the–job training for visitor services volunteers, such as those in the Nature Shop or volunteers staffing the Wildlife Observation Center.
Where do I start?
Download and print a copy of the Volunteer form. You may mail it to the Friends offices at 32 Pleasant Plains Road, Basking Ridge, NJ 07920 or you may drop it off in person at the Helen C. Fenske Visitor Center, open daily from 10 a.m. to 4 p.m.
— or —
Our volunteer coordinator will get back to you with an invitation to one of our scheduled Volunteer Orientation Programs as well as additional information based on your interests and availability.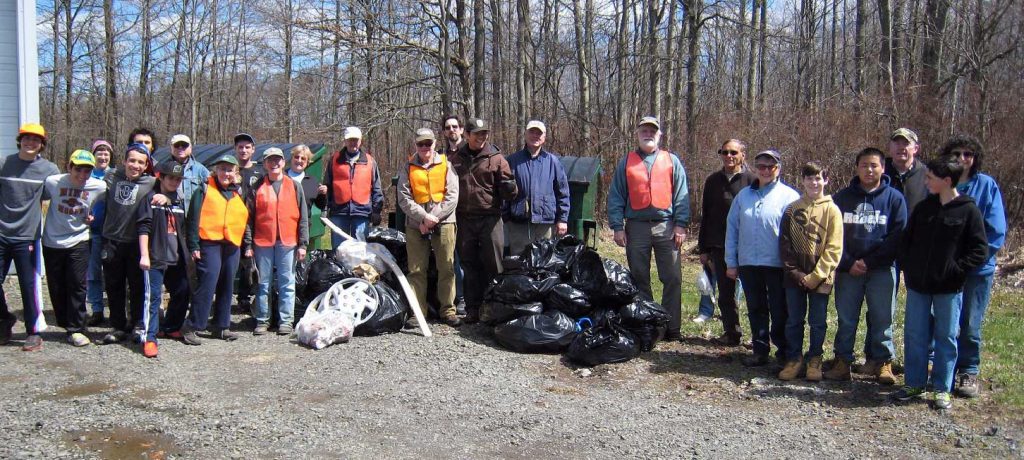 Volunteers: Sign Up Online
Existing volunteers who have been trained can now sign up for shifts online!
Submit your Trail Maintenance Report online
Become a Refuge Volunteer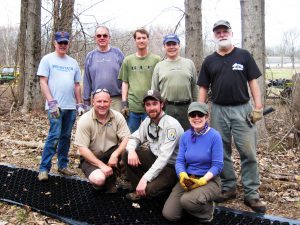 A wide range of volunteer opportunities exist, although many are seasonal. Attendance at one of the volunteer orientation programs is recommended, but you don't have to wait for the next scheduled program to get started.
Many upcoming volunteer activities are listed on the Calendar of Events and new volunteers are always welcome.
The Refuge needs your help…
come and join us!
Seasonal
Wildlife Observation Center Staffing: Greet visitors and introduce them to the refuge and the boardwalk area. Spring and fall — outdoors.
GardenKeepers: Help plan and maintain display gardens at the visitor center. Scheduled work days during the growing season and various other times as needed.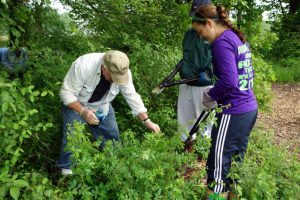 Invasive Plant Control: Join volunteer crews for scheduled chemical and manual control of invasive species. Scheduled work days from May through September.
Group Tours: Assist with tours for adult groups or school class visits.
Outreach: Staff a display at partner events or present programs to groups.
Year-round
Visitor Center Host: Greet visitors and provide Refuge orientation. Use the cash register to make sales in the Friends Nature Shop.
Trail Maintenance: Help maintain Refuge trails and boardwalks, including Wilderness Area trails.
Publicity and Social Media Posting: Write press releases, update online calendars, post to Facebook page.